Executive Team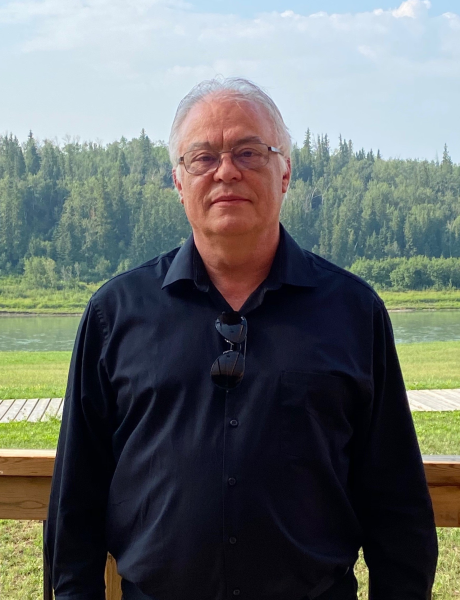 Tom Jackson, SCMP, PLog
Chief Executive Officer
Tom Jackson's career began in Supply Chain Management with Cameco Corporation, (the world's largest uranium mining company) in northern Saskatchewan, and with Quintette Coal at Tumbler Ridge, B.C.
At Cameco, Tom was heavily involved in in socio economic activities by developing and contracting with northern Saskatchewan Indigenous businesses for the supply of materials and services to five remote uranium and gold mines. His experience at Cameco included directing Supply Chain operations for two uranium refineries at Blind River and Port Hope, Ontario, as well as direct involvement with the Kumtor Gold project in Kyrgystan, CIS.
Tom was recruited from Cameco by the English River First Nation of Patuanak, Saskatchewan, serving for several years as Chief Executive Officer of Tron Power Inc., a construction company, as well as Chairman of Mudjatik Enterprises, (both band-owned entities).
He then joined the Saskatchewan Wheat Pool (now known as Viterra) as Director, Supply Chain Management in Regina, SK, then accepted a position with Nexen Chemicals/Canexus Corporation as Director, Supply Chain based in North Vancouver.
Prior to joining the Goodfish Lake Business Corporation in February 2020, he also held the position of Director Purchasing, Contracting and Funding Arrangements for the First Nations Health Authority in Vancouuver.
Over his 40-year career, he has worked in five different industries across western Canada.
Tom holds the SCMP designation from the Supply Chain Management Association and the PLog designation from the Logistics Institute of Canada. He has served on the local, provincial and national boards of the SCMA.
Tom is a member of Whitefish (Goodfish) Lake First Nation #128.
---
Noah Nemhara, CPA, CGA, CAFM
Chief Financial Officer
Noah Nemhara has been the Chief Financial Officer of Goodfish Lake Business Corporation since 2014 and is a key member of the executive. He has demonstrated strong finance, business acumen and corporate strategic leadership that has led to the Corporation's success of growth. From September 2019 to January 2020, Noah was appointed Interim CEO for GFLBC and while assuming the dual roles he continued to uphold all responsibilities in both positions.
A profound leader, Noah oversees and supervises the financial operations of all GFLBC business entities and works with the CEO and the Board of Directors to ensure that the finance operations support the company objectives through annual operating plans, financial budgeting, and strategic planning.
Noah graduated with a Bachelor's degree in Statistics and Mathematics and qualified as Chartered Professional Accountant (CPA) in Canada and has also completed an Executive CFO Leadership Program through Institute of Chartered Accountants of Alberta (2015). He completed the Certified Aboriginal Financial Management Designation (CAFM) from AFOA Canada (2019) and is also a Certified SAP Financials Consultant from SAP, AG.
Other certifications include the completion of an Indigenous Leadership and Management Development program from Banff Centre for Learning (2017); Lean Six Sigma Green Belt Certification (2018); an Executive Certificate in MBA Essentials from London School of Economics and Political Science and a Certificate in Corporate Strategic Thinking and Management from University of Cambridge Judge Business School of Executive Education (2021).
Prior to GFBLC, Noah has worked in diverse industries and companies that include The Dixie Auto Group, Magick Woods Limited, Gourmet Baker Inc. and Konica Minolta in Ontario.